Celebrating 100 years of the Country Women's Association of New South Wales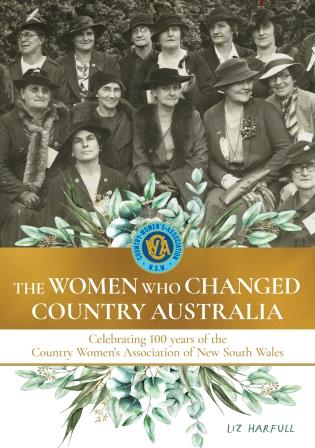 In 1922 a group of determined women from both the city and the country joined forces to change the lives of Australian families in the bush. Many had found their voices campaigning for the right to vote. Now they had no intention of sitting quietly at home while women and children suffered and died in their thousands from preventable causes.
One hundred years on, the iconic Country Women's Association is famous for making scones, stitching handicrafts and raising money for worthy causes. But there is so much more to this national treasure.
Refusing to give up or sit back and wait for governments to act, the CWA has always taken a forthright approach to getting things done. And, despite its conservative reputation, it has often pursued radical agendas ahead of their time.
In The Women that Changed Country Australia best selling author Liz Harfull
reveals how the CWA struggled into existence, beset by clashing personalities and
moments of high drama. In fitting tribute, it celebrates the CWA's astonishing
achievements and the remarkable women who have led it, while coping with their
own personal tragedies. Along the way, generations of grassroots members created what one prime
minister described as a 'power in the land'. And they're not done yet!
Release date: July 5, 2022