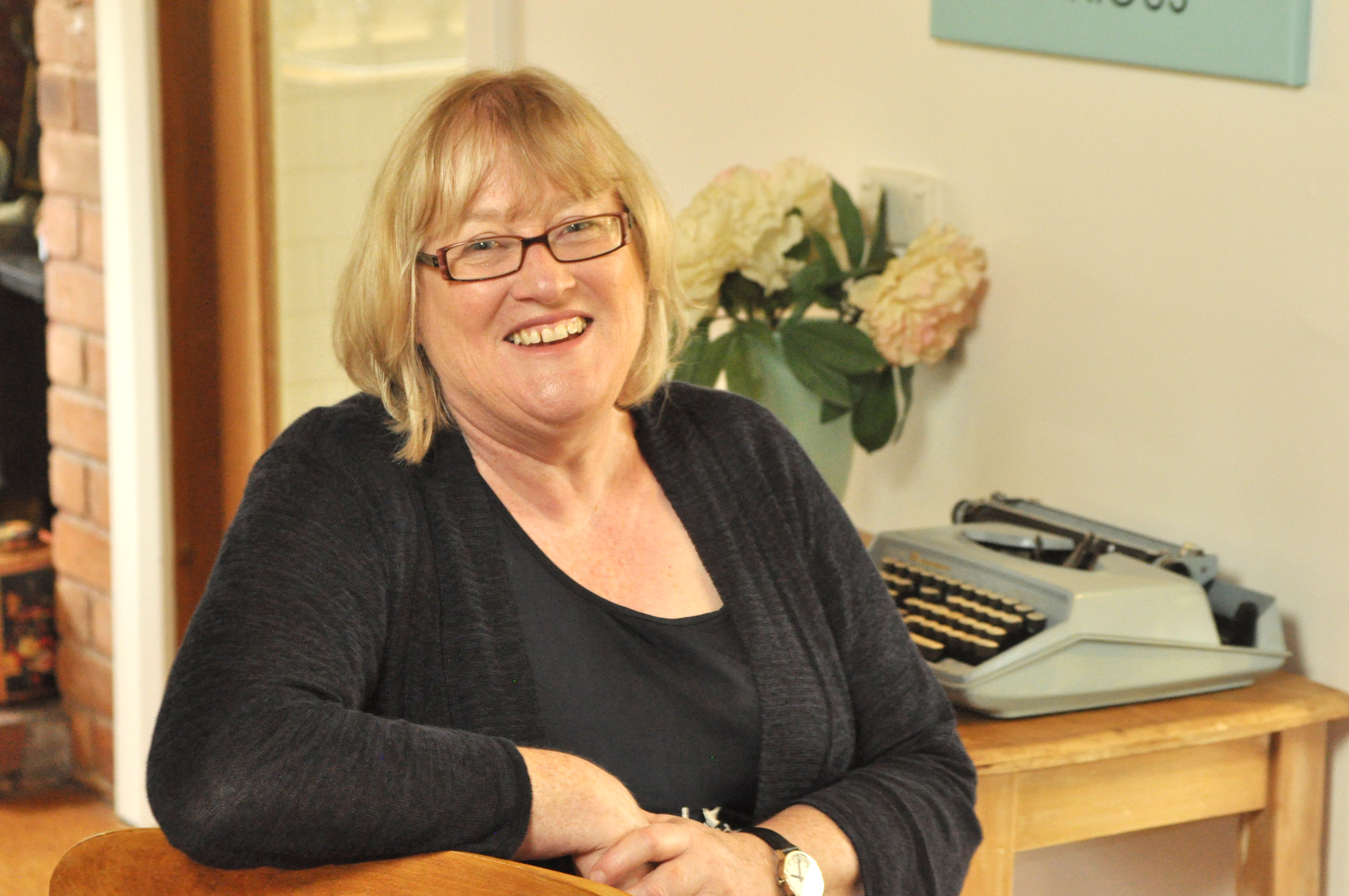 Best-selling author Liz Harfull is passionate about telling the stories and unearthing the histories of  the extraordinary, everyday people who make up our communities, especially in rural and regional Australia. 
Liz has written two international award-winning books about Australian home-cooking traditions and a series of books capturing the life stories of rural women, as well as popular local history books featuring her favourite seaside town of Robe, on South Australia's Limestone Coast.
Her first book, The Blue Ribbon Cookbook, focussed on the traditions of country shows and show cooking in South Australia. Still in demand after more than 10 years, the surprise hit even took the author to Paris when it won a Gourmand World Cookbook Award. A much anticipated follow-up with fresh stories and recipes from around the country, The Australian Blue Ribbon Cookbook,  became a national best-seller. And her latest collection of stories and recipes, Tried Tested and True   was named among the 'Best in the World' at the 2019 Gourmand Awards.
Liz's books featuring rural women include the national best-seller Women of the Land, about the extraordinary everyday lives of eight women from around Australia who run their own farms; and City Girl Country Girl. Inspired by her mother's story, it made Amazon's 'Hot List' for Australian biographies (audiobook version). Her latest book, The Women who Changed Country Australia (released July 2022), celebrates the history of the iconic Country Women's Association of NSW and its foundation 100 years ago. Liz's community histories also include Almost an Island: the Story of Robe, Guichen Bay and the Chinese Landings and Finding Steve's Place.
As a journalist, Liz has been writing for regional newspapers, specialist rural newspapers and magazines, and even the odd metropolitan daily, for more than 30 years. She has also worked as a rural communications specialist, receiving a prestigious Churchill Fellowship to explore ways to encourage farmers to take up best practice and the latest technologies.
Liz is a popular guest speaker, regularly hitting the road to present at libraries, community fundraisers and author events across Australia, as well as the odd country show or two!